Company Incorporation: Hong Kong vs. Singapore
Views: 19 Author: Site Editor Publish Time: 2021-08-26 Origin: Site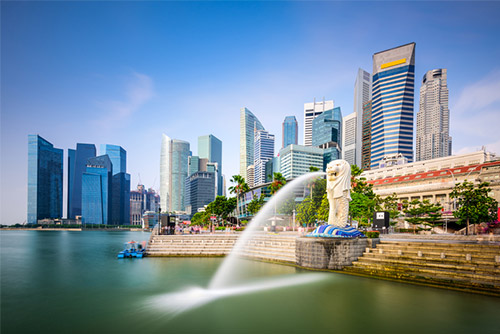 The incorporation of offshore companies in Singapore and Hong Kong is a tested and proven investors' paradise. These powerhouses are the firing cannon for companies that are looking to snowball Asia and around the world. People who are hungry for success manage these global financial hubs.
However, for years now, both regions have been competing to gain dominance in Asia. They lure entrepreneurs with friendly tax policies, excellent infrastructure, easy incorporation procedures, and other beneficial factors.
Despite Hong Kong's long history as the best place to do business, Singapore is nimble and quick to offer business-friendly policies attracting more foreign investors to its shores.
Now that there is no clear cut and both are in the gray area on which jurisdiction is more attractive, let's delve into their differences to help you make a better decision.
Fundraising
It's easier to get investment funds for entrepreneurs and startups in Singapore than in Hong Kong. In Singapore, the government backs several venture capitalists (VC) who match the capital invested in the business. You will realize that investors visit Singapore more to raise capital! It's a great approach that has created an innovative startup community in the region.
Though there is a minimal improvement in the startup scene in Hong Kong, there are more coworking spaces, investment programs, and great support for budding investors.
In this case, Singapore is the winner since if you need to raise capital and do a tech startup, it would be recommendable to visit Singapore.
Time and Cost
The procedures of company incorporation in both Hong Kong and Singapore are fast, easy, and equivalent. It takes a few hours to complete the process in both regions. However, incorporating an offshore company tends to be cheaper in Hong Kong than in Singapore due to the need for a local director and a security deposit required for nominee services.
Company's Directors
When incorporating an offshore company in Singapore, the region will ask you to appoint a resident as a director or a nominee director if it's a foreign-owned business whose foreign investors are based abroad. On the other hand, in Hong Kong, such details are not needed, and there are no restrictions to getting local directors. They can get a board of directors, a whole group of foreigners, and no residents.
However, when it comes to shareholding, the company is allowed to have a minimum of one and a maximum of 50 shareholders, either foreigners or local individuals. It can also be either 100% foreign or local shareholding.
Target Market
Every company needs to have a target market before it even starts. In this case, you should know whether you will do well in Hong Kong or Singapore. It would be best if you had a preference.
Opening a local bank in the area where you want to incorporate your offshore company is much preferred, and it's easy for clients to make payments and be at the top of the competition. Therefore, suppose you want clients to pay you locally in Hong Kong, open an account in the same region.
If your suppliers are the Chinese industries, Hong Kong should be your target market. And if you want to deal with Southeast Asia, you should create a Singapore structure and open a bank account in the same area.
It all depends on how you want to run your business.
Conclusion
Now that you have the guide on company incorporations in Hong Kong Vs. Singapore, you should choose your favorite region as a launching pad.
These English-speaking regions offer reduced tax rates, supportive legal systems, and excellent banking services, which are essential qualities that make Hong Kong and Singapore the gateway for global investors. Also, due to the similarities in these countries, there has been a friendly and healthy competition. Thus, making them the ultimate option for businesses to start in Asia.
Therefore, to incorporate an offshore company in either Hong Kong or Singapore, despite being a foreign entrepreneur or a resident, it's recommendable to engage professional firms to help you with the services. Some firms are well versed with the state's governing companies and can handle ongoing compliance and regulatory requirements of Singapore and Hong Kong business formation.