How to Establish a Company in Hong Kong?
Views: 49 Author: Site Editor Publish Time: 2021-08-18 Origin: Site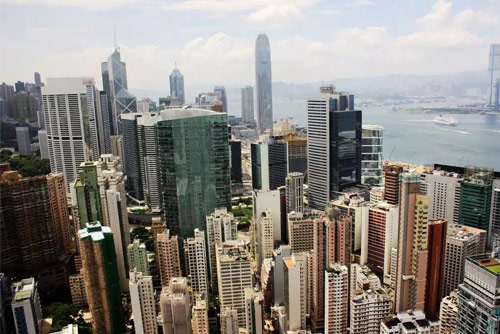 Hong Kong is known as the top-tier financial hub all over the world. It's an ideal place for doing business or setting up a company. The best thing about Hong Kong is that it only takes about 48 hours in this freest economy.
The main reason most business people prefer this fruitful country is its strategic springboard that helps develop business in most of its region. It occupied the highest positions in most prestigious surveys in 2016. It's also among the most competitive economies in Asia-Pacific Region.
In this article, let's delve into steps to follow on how to establish a company in Hong Kong;
Determine the company name and type
You need first to choose the company's name and type that fits your business purpose before starting a company in Hong Kong. You can refer to the guide given on the Registration of Company Names for Hong Kong Companies for the name. It has a set of points to follow while looking for your business's name. You can use traditional Chinese, or English, or even both.
For name recommendations that might save you trouble;
Check if the name you settle on is available on Hong Kong Company Registry's website or send your preferred name to the secretary to do the task.

Ensure the name has no similar trademark in another region.

Suppose you will use the name as a trademark, protect it through registration.
To get more details on the above, you should check with the Companies Registry set of guidelines.
Deliver application
After getting a name and knowing the type of business you are up to, it's time to deliver a few documents electronically or via a hard copy form to the required offices.
These legal forms are paramount for the business. They impact all your business operations and tax filing. The documents include;
Incorporation Form

A copy of your company's articles of association

A Notice to the Business Registration Office
Select your companies Legal Vehicle
The three main types of company vehicles in Hong Kong are:
Limited company

Partnership

Sole proprietorship
Most people will prefer the limited company structure for various reasons like;
It's the first most popular legal structure in Hong Kong.

As an independent entity, your assets are taken care of from the business liabilities and risks.

Lastly, with enough funds, a new investor can easily have a share in the company. Similarly, transferring a share from a shareholder to another becomes a simple process.
Apply for company permits and licenses
On registering a company in Hong Kong, note that you can operate a business there freely. But, there are certain types of mandatory essentials that you need to apply for to run your business smoothly. The Government of Hong Kong issues the permits and licenses, so you have to register them within a month after setting up your business.
After the registration date, you will wait for 2-8 weeks to attain it.
Open a business bank account.
You could open a corporate account from any other country for the Hong Kong company; however, it's advisable to have a bank from the same territory. Keep in mind that it's a bit strenuous with Hong Kong banks, but with the presence of a director at the branch, it all turns out well. For offshore banks, you will require a phone interview.
Have a yearly annual tax maintenance filings
Make sure that your company is obliged to ongoing tax compliance in Hong Kong. It's a great way to maintain an active status and avoid unexpected fines from the government. More so, note that Hong Kong Annual Compliance Requirements offers a thorough review of the yearly compliance for a private company.
Conclusion
It's now time to take that action after learning the steps to take on how to register a company in Hong Kong. The attractive tax regime, world-class financial market, and simplicity in starting a company in Hong Kong make the location among the most excellent business centers for all business sizes and startups.
In this article, we have clarified how to get through with the registration process. It will be an honor to serve you with an easy and fast incorporation process.