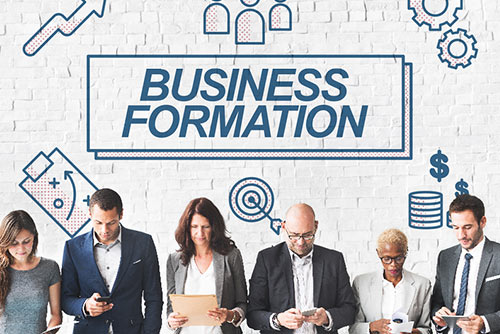 Setting an offshore company is a trend that has been catching momentum over the last couple of years. This comes as individuals and businesses are looking for reliable ways to protect their privacy, save money, and access alternatives resources in uncertain times. Contrary to popular opinion, setting up an offshore company is relatively straightforward. All you need is a couple of personal or business details, and the process will likely take a few weeks. Here is a guide on how to go about it.
Step 1: Preparation
Excellent preparations will eliminate any hiccups that may come up along the way and minimize the chances that anything will go wrong. The preparation stage involves;
Doing research and getting well-acquainted with "offshore" related matters

Enlisting an experienced incorporation service provider where needed

Understanding how much the process might cost and getting the money ready
Is An Incorporation Service Provider Necessary?
It's not a must you hire an incorporation service provider to set up an offshore company as you can do it yourself. Getting one might be good for you because;
They will handle the documentation requirements

They offer after incorporation management services

They engage in post-incorporation duty

They make the entire process to be hustle free for you
Choosing A Company Structure
Choosing a company structure is a critical part of the preparation for setting up an offshore enterprise. There are three primary company structures that you can go for, depending on your preferred offshore destination. They are:
This option is more favorable if you plan to engage in international trade and investment. You can expect benefits like low tax rates, speedy incorporation, slightest reporting requirements, access to banking, and enterprise privacy. An IBC/BC requires at the minimum 1 shareholder and 1 director to set up, which could be the same individual.
This is a hybrid between a partnership and a corporation. An LLC offers benefits like extensive tax exemptions, robust protection for members against liability, no need for shareholders or directors but members, and least reporting requirements. In addition, only one member is required to set up.
This is a privately held business enterprise with less than 50 shareholders. The benefits you can expect are a limited liability for members, low tax rates, and expanded tax exemptions. Moreover, A Pte Ltd can acquire assets, make contracts, and prosecute or be prosecuted. However, shareholders cannot trade shares.
Choose A Suitable Offshore Destination
The type of structure you want to adopt for your offshore company will dictate where best to set it up. If you are setting up an IBC/BC, the best jurisdictions are Belize, Seychelles, BVI, Marshall Islands, and UAE. For an LLC, you can go for Belize, Cook Islands, St. Vincent & Grenadine, and Nevis. Hong Kong and Singapore are the most suitable destinations for a Pte Ltd.
Step 2: Filling Documentation
Once you are done with the preparation, the next step is filling documentation for your offshore company at the chosen jurisdiction. You have to;
Your company name must be unique and not include Bank, University, Royal, Insurance, and Assurance. It must also end with Corp, Corporation, LTD., or Limited.
KYC requirements are put in place by offshore banks as a due diligence measure to prevent offshore companies from using banking services for unlawful purposes. You will need to submit certified copies of your passport or any other identification documents and residential address verification documents. Moreover, you will have to provide a detailed description of the company's business activities. In case a corporate entity is among the shareholders of the offshore company, additional certified copies of documentation like Incorporate Certificate, Memorandum of Association, and Registers of Members and Directors will be needed.
This encompasses information on who the directors and shareholders are, the company's liaison for reliable and confidential communication, and the banking services the company is using.
Step 3: Company Incorporation
Once you have submitted the required documents, paid the necessary registration fees, and the relevant company registry approves your documentation, you will receive the incorporation documents. The incorporation documents will detail the specifics of your newly formed company and the related annual fees required by the jurisdiction. Now you can go on and launch operations for your offshore company.